The Tokyo Olympics opening ceremony is in nine days, and the official Olympic outfitter Ralph Lauren just unveiled the exclusive first looks of what the Olympic athletes would be wearing. The dresses add a design with state of the art cooling technology to combat the heat of Tokyo
Ralph Lauren has been the official Olympic outfitter for the USA since 2008 because of its excellence and outstanding apparel. Kim Bhison just posted the pictures of the outfits on his Twitter page.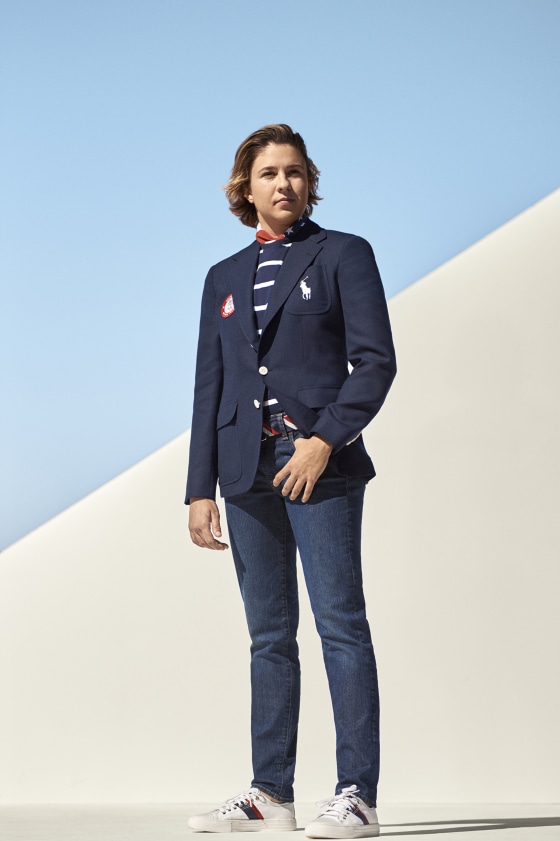 The ceremony for the Tokyo Olympics is going to be remembered for a couple of years. And now that Ralph Lauren has designed the USA's outfits, we know who will be in the spotlight.
According to an American fashion brand, team USA's 2020 opening ceremony parade uniform is a classic all-American look incorporating sustainable materials within each piece.
The outfit includes a Navy blue shirt with white stripes, a matching Navy blue blazer, an American flag printed scarf, slim fit jeans, a mask, and a black belt. All the uniforms are made in the USA and give an overall patriotic look.
Another outfit is for the Flagbearer installed with RL cooling  , a device that helps regulate the body temperature. The cooling device is located on the back of a white jacket designed by Ralph Lauren.
The Ralph Lauren Polo account on Instagram just posted a picture featuring the first look of the opening ceremony uniform for the US, and fans cannot wait more for the actual day to come.